August 2017
Showing work at Code Art Fair during CPH Art Week with Fotografisk Center. The fair runs from 31st August to 2nd September.
August 2017
Group show 'Quiet Legs' at art space Koldinggade 12 opening 12th August. Showing work alongside other Glasgow School of Art Photography graduates: Katrine Holmgren, Emilie Lundstrøm, Christel Fruehøj, Cecilie Nicoline Rasmussen and Diana Lindbjerg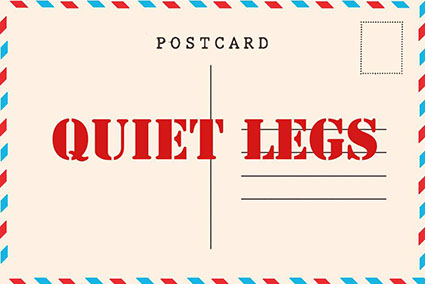 June 2017
Selected to exhibit in Photo City at Copenhagen Photo Festival with Scottish artist Simon McAuley. Showing our collaborative project 'On the Same Latitude' along with new photographs and a free project publication. Opens 1st June! Look of for the panel discussion 'Collaborations Across Geographical Distances' on 4th June.
February 2017
Undertaking a residency at Inshriach Bothy in Caringorms Aviemore Scotland.
20/08/16
Selected to go on a residency with The Bothy Project in Scotland in 2017 with artist Naomi Bourne. More info here: www.thebothyproject.org

23/06/16
Photographs commissioned by the Danish Women's Library Kvinfo to feature in various articles in 'The History of Nordic Women's Literature'. www.nordicwomensliterature.net

12/06/16
Taught a photography workshops in photograms and cyanotypes with Diana Lindbjerg at Copenhagen Photo Festival for both children, young people and adults! More info: www.facebook.com/events/1557020704592341/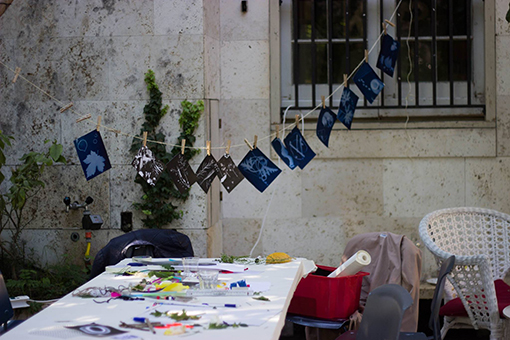 09/06/16
Doing guided tours of the Photo City exhibitions at Copenhagen Photo Festival at 10am and 12am on Sunday 12th June. Info: www.facebook.com/events/480796885457563/
www.facebook.com/events/1789025301320363/
21/04/16
Opening today of the show 'Encounters with Memory' at The Art Foundation Metamatic:Taf in Athens. Show runs till 19th May. Curated by UHHI Projects.


05/03/16
Teaching a photography workshop inspired by the current Imogen Cunningham exhibition at Gl. Holtegaard kunsthal tomorrow 6th March.
www.glholtegaard.dk/fotosafari-for-boern-og-voksne
10/12/15
My work and some text are featured in the new issue of the architecture magazine Byggeri+Arkitektur. Out today!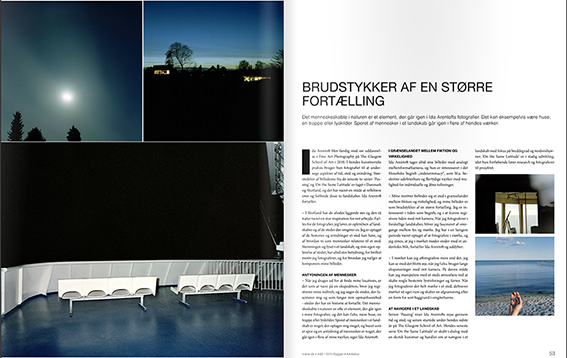 26/11/15
Opening of the photography exhibition 'Gifted' at Galleri Grundstof in Århus Saturday 28th November 1-4pm, where I've been invited to show some work. Images from the series 'On the Same Latitude' will be on display and for sale. Show is on till 22nd December.
www.gallerigrundstof.dk
01/11/15
Invited to take part in the one day pop-up exhibition 'Max A5' in Udstillingsstedet TYS in Copenhagen, which is on on 7th November from 11am-4pm. www.maxa5.dk


09/10/15
Showing a photograph from the series 'On the Same Latitude' in the Transmission Gallery Member's show 'Still Rolling with the Times...". Opening tomorrow 10th October at 7pm at Transmission Gallery in Glasgow, and on till 7th November.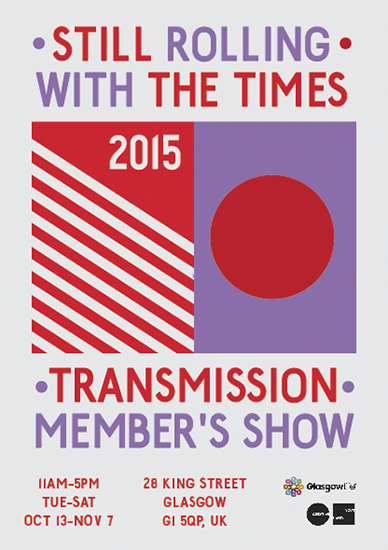 30/09/15
Have been invited earlier this year to participate in the show 'Re-re-rework' together with Kim William Catton, Fryd Frydendahl and Christian Klintholm. Curated by Sarah Christina Hansen and Astrid Wang. Opening 2nd October in Arttra Gallery 5-9pm in Copenhagen. Runs till 29th October. Opening times here:
www.arttragallery.dk
04/09/15
Opening today at Phototek Esbjerg of 'Young Danish Photography '14'. I will also be giving a presentation of my series Passing. Exhibition runs till 15th November.
21/08/15
I'm showing works at 'Photo Collect Copenhagen' photo fair with the other 'Young Danish Photography 2014' artists (Julie Born-Schwartz, Asbjørn Skou and Albert Elm), presented by Galleri Image and Fotografisk Center. The photo fair is open 28th-31st August during Copenhagen Art Week. Preview 27th 5-7pm at Museumsbygningen in Østerbro.
www.banjarathnov.com/photo-collect-copenhagen15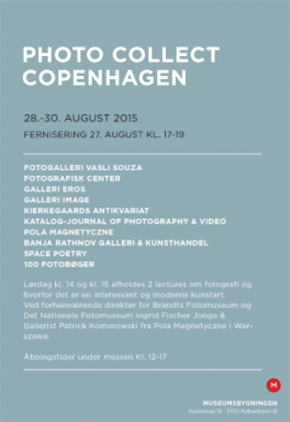 14/06/15
Taught a photography workshop in photograms for children at Copenhagen Photo Festival yesterday with artist Diana Lindbjerg.
www.copenhagenphotofestival.com/da/programpunkter/cyanotype-and-photogram-workshop-for-kids/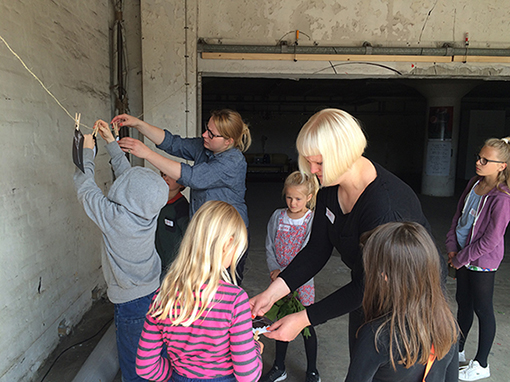 04/06/15
Opening of 'On the Same Latitude' tonight 6pm at Project Ability in Trongate 103, Glasgow. Collaborative show with artist Simon McAuley, which runs 5th June - 18th July:
www.project-ability.co.uk/exhibitions/on-the-same-latitude
www.institutephotographyscotland.org/On-the-Same-Latitude.html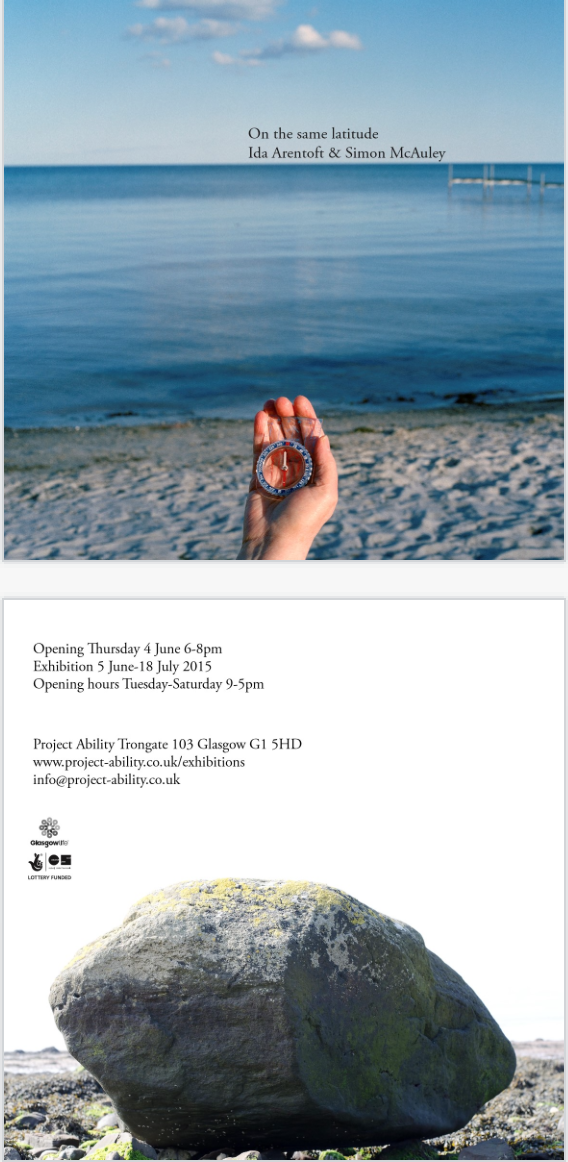 17/03/15
I've been invited to make a collaborative exhibition with artist Simon McAuley at Project Ability this summer. The exhibition is part of a summer programme, which presents a series of two person and group shows looking at artists inside and outside of Project Ability bringing together different practices, contexts and experiences. Opens 4th June. More news to follow.
10/01/15
'Young Danish Photography' will be shown at Four Boxes Gallery in Skive from 15th January. I'm giving an artist talk with Julie Born Schwartz on the day of the preview on 14th January.
www.krabbesholm.dk/bow-wow-house/da_15_ungdanskfotografi.html
05/12/14
I'm giving an artist talk at FotoForum at Fotografisk Center about 'Young Danish Photography' with Julie Born Schwartz on 13th December 2-4pm, Slottet, Carlsberg.
www.photography.dk/
29/11/14
Showing work in a group show and performative event called 'Vi tager intet ansvar 3' at Udstillingsstedet Q in Copenhagen on 30th November at 9.30pm.
20/11/14
Interview by Fotografisk Centers's curator Kit Vatit:
www.blog.photography.dk/2014/11/19/interview-med-ida-arentoft/
Video by Nina Stener at Fotografisk Center's Ungeråd about my project currently on show in 'Young Danish Photography':
www.vimeo.com/112411318
05/11/14
Invited to participate in 'Young Danish Photography'. A collaboration between Fotografisk Center and Galleri Image. On show at:
Fotografisk Center: 15/11 - 14/12 2014 (Preview 14/11)
Four Boxes Gallery: January 2015 (Preview 14/01)
Phototeket: 5/9-15/11 2015 (Preview 04/09)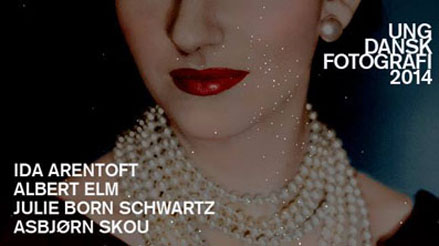 05/06/14
Preview of The Censored Exhibition at Copenhagen Photo Festival in Photo City, Bryghuset, Carlsberg Byen. Selected for inclusion in this show, which runs till 15th June.
www.copenhagenphotofestival.com/programme/den-censurerede-udstilling-2014-2-2-2-2-2/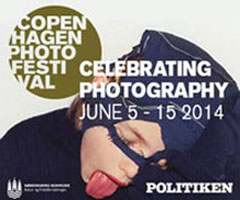 31/05/14
Preview of 'Visions and Values' at Transmission Gallery in Glasgow. Runs till 28th June.
www.transmissiongallery.org/members/display/247/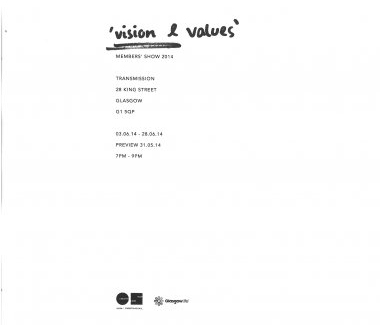 06/04/14



Opening of 2014 Frames at Glasgow International tonight in CCA. Dates/venues:
Center for Contemporary Art (CCA): 6th & 7th April 7pm
Merchant Square: 10th & 11th April 7pm
Street Level Photoworks: 18th & 19th April 9pm
www.2014frames.tumblr.com/home/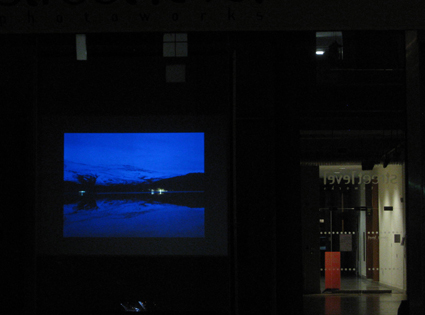 (my work projected at Street Level Photoworks)
02/03/14
Selected for inclusion in Yellerzine's 'Wanderlust' themed issue. Take a look here: www.issuu.com/yellerzine/docs/wanderlust_zine
10/02/14
Currently working as part of the production team of the photographic projection '2014 Frames' for Glasgow International Festival of Visual Arts. My own photographs will be included in the show, so please check back soon for more updates on '2014 Frames' for GI.
www.2014frames.tumblr.com/home/
31/10/13
Selected to participate in Lenscrath online exhibition under the theme Night. The show can be viewed here: www.lenscratch.com/2013/10/2013-night-exhibition/
29/06/13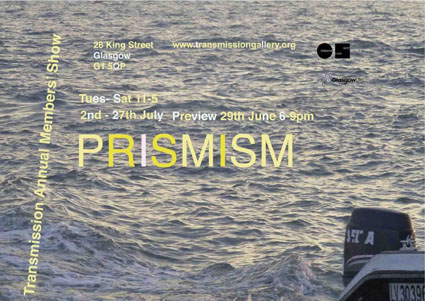 Today is the preview of PRISMISM at Transmission Gallery in Glasgow. One of my photographs is included in the show and it runs till 27th July.
06/06/13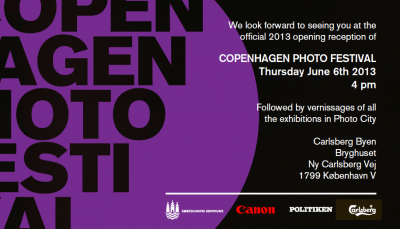 Today is the opening of Copenhagen Photo Festival. You can view my work in the curated exhibition in Bryghuset in Carlsberg Byen. The show runs till 16th June.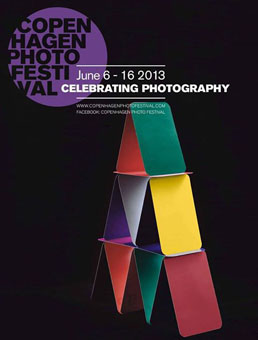 www.copenhagenphotofestival.com/
29/04/13
Selected to participate in Copenhagen Photo Festival 2013. More news to follow!
www.copenhagenphotofestival.com/
01/12/12
Selected to have photographs published in F-Stop Magazine's issue #56: The Landscape. Follow the link below to see the images.
www.fstopmagazine.com/groupexhibition.html/
23/11/12
My work is included in the RSA Open 2012 exhibition at the Royal Scottish Academy in Edinburgh. Opens this evening and the show will be running until the 31st of January 2013
30/06/12
Tonight is the preview of Transmission Gallery's show Mud Wrestling! One of my works is included in the exhibition. Show runs from 3rd - 28th July 2012.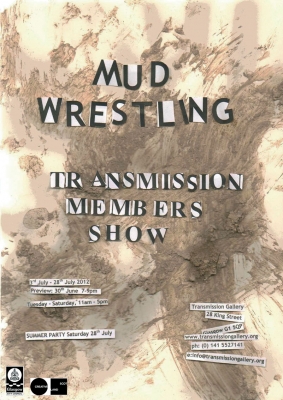 www.transmissiongallery.org/members/display/247/
06/07/11
Selected for the "Fresh Faced & Wild Eyed" exhibition with The Photographer's Gallery in London. This also included an invitation to a portfolio review
www.freshfacedwildeyed.photonet.org.uk/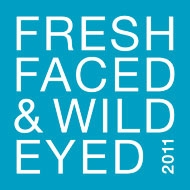 03/07/11
Participating in a group show at Transmission Gallery in Glasgow from 5th - 23rd of July 2011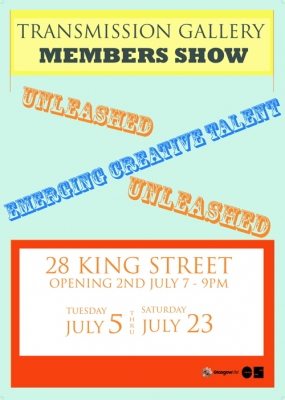 01/04/11
Selected to participate in ARTISIT? in Dublin, exhibition opening on the 2nd of April 6-8pm and artist talk on the 3rd of April at 2pm. Show running until the 9th of April 2011.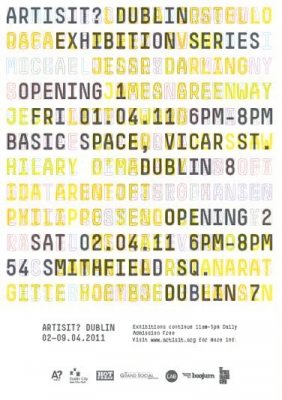 26/03/11
Opening of the exhibition Out In the Wild in Woodlands Community Garden on the 26th of March 2011 from 1-4pm
www.woodlandscommunitygarden.org.uk/other-projects/art-in-the-garden.html
12/12/10
My photograph Untitled (Flying) has been selected to be featured in The Central Station Book, which will be published in 2011. Take a look through the book here:
www.thisiscentralstation.com/book.aspx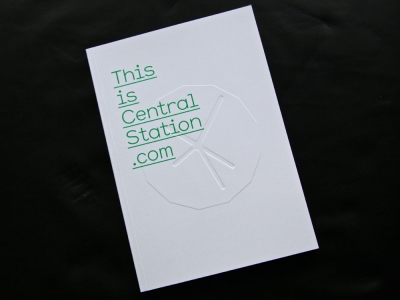 03/12/10
Part of the Mutual Member's Show at the Glue Factory in Glasgow. Opening on the 3rd of December 2010, show runs until the 18th of December.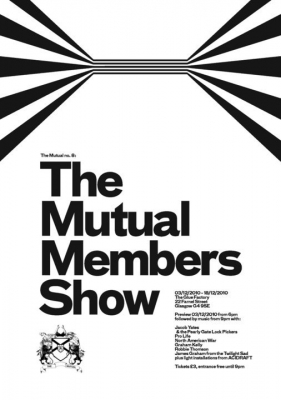 12/08/10
Participating in a group show of recent graduates from the fine art departments at The Glasgow School of Art in Shoreditch Town Hall in London. Opening on the 12th of August 2010, exhibition runs until 16th of August.

www.glasgowfleeto.co.uk/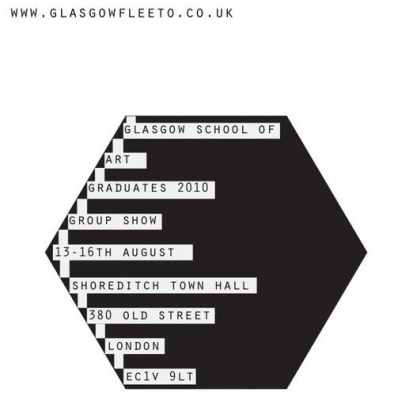 05/08/10
Selected to participate in Futureproof at Street Level Photoworks in Glasgow, showing recent graduates. Opening on the 5th of August, runs until the 12th of September 2010.
www.streetlevelphotoworks.org/streetlevel/archive/2010/futureproof/futureproof-2010.html
18/06/10
Central Station has selected one of my photographs as 'Featured Artwork'
www.thisiscentralstation.com/tag/ida-arentoft/
10/06/10
My Degree Show at The Glasgow School of Art in the Mackintosh Building studio 40, opening night on the 11th of June 2010. The Degree Show runs through to the 19th of June.
http://www.gsa.ac.uk/degreeshow2010/